Cabinet Makers Central Oregon
Building or renovating a home is a big undertaking. Besides navigating the logistics of building licenses, certifications, and costs, a new home or renovation project also requires a design that is both functional and aesthetically pleasing, which can seem challenging without an experienced team on your side.
Few things can elevate the look and feel of your space more than beautiful cabinetry.
When looking for new cabinetry, look no further than the best-in-class custom cabinet makers in Central Oregon. Our cabinet designers at DL Drury Custom Woodworks have years of experience transforming ordinary rooms into focal points using high-quality cabinetry. 
Want to create a functional space that expresses your personal style? Contact our team to get started!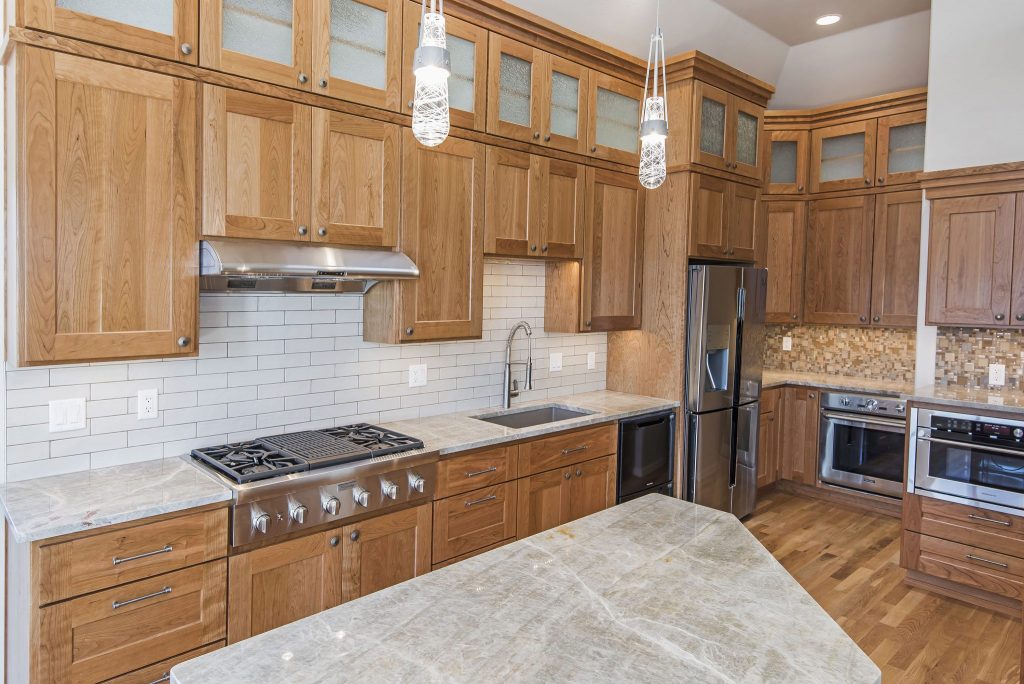 Custom Cabinetry for Your New Home or Remodel Project
Our artisans at DL Drury Custom Woodworks have over 40 years of experience creating custom cabinetry for homes in Central Oregon. We proudly provide top-quality workmanship and friendly customer service with every project. Our experienced builders understand the intricacies of creating stunning and functional cabinetry.
Our work begins by creating the perfect cabinet design for your space, prioritizing your preferences and functional needs. We also consider your room's layout and necessary proportions to ensure the design fits perfectly. Once you approve the design, we can start building your custom cabinetry.
Our team combines years of experience with expert craftsmanship to create virtually any type of cabinet. You'll never have to settle for less with us.
Quality Cabinets for Any Room in Your House
Any home in your house could benefit from beautiful custom cabinetry, although most people only think about kitchens and bathrooms. Cabinetry can add visual interest to any space while adding ample storage space.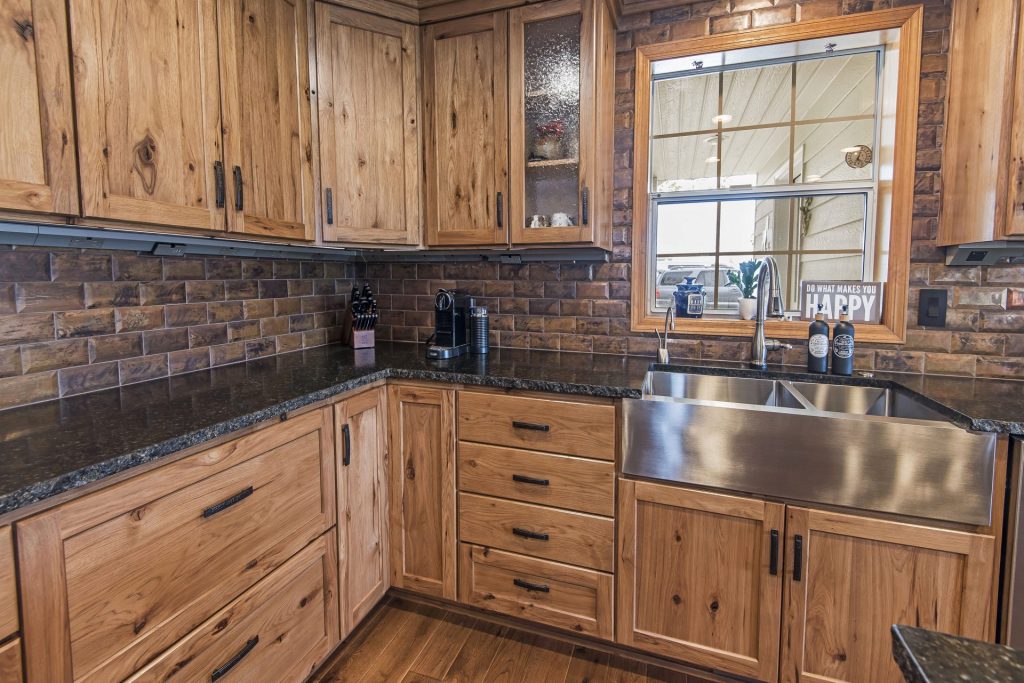 Kitchens
Not only do cabinets store cooking supplies, groceries, cookbooks, and family keepsakes, but they also serve as a kitchen's visual centerpiece.
Cabinets have also become more versatile in recent years. For instance, our cabinet makers can build and install free-standing cabinets or add them to kitchen islands.
Choosing new cabinetry for a kitchen is an important decision. As the premier cabinet makers in Central Oregon, the DL Drury Custom Woodworks team can guide you through the various kitchen cabinet styles available. We'll help you make the perfect choice for your home.
Some popular kitchen cabinet styles include:
Shaker

Mission or Craftsman

Slab

Beadboard

Raised Panel
Offices
Offices are the perfect space to outfit with custom cabinetry. As with kitchens, cabinets add exceptional function and a clean, uncluttered finish to any office space. 
You can use office cabinets for more than storage space; we can install additional features to give you the most diverse use for your office cabinets. For example, we can integrate computers, desks, screens, Murphy beds, and bookshelves into office cabinetry to create a stunning look and maximum utility. 
Reach out to our skilled artisans about custom-made office cabinetry from DL Drury Custom Woodworks.
Laundry Rooms
Laundry rooms often require a lot of supplies. Detergents, softeners, and dryer sheets are just some of the products needed for a productive laundry day. You can simplify your daily laundry tasks with spacious cabinets that store all your laundry products.
Laundry room cabinetry also provides storage space for miscellaneous household items, which can help declutter your house. Having an aesthetically pleasing laundry room can turn a routine chore into a delight. Don't let the design potential of this room go to waste.
Living Rooms
You can breathe new life into your living room with custom cabinetry. Cabinets in living rooms offer not only storage but also the ideal framing for televisions and other entertainment equipment. 
Choosing a living room cabinet style that complements your kitchen's cabinetry is the perfect way to tie a home together, especially if you have an open floor plan. With custom living room cabinets, you can combine the best of design and practicality.
Bedrooms
Bedrooms are another excellent space to add custom cabinetry. Cabinets can house clothing, extra bedding, and other bedroom necessities. Custom cabinets can also provide a one-of-a-kind framework for any bedroom. 
You can also install cabinets in your closets to maximize your clothing storage. Custom cabinets easily enhance any bedroom in your home; let us show you how!
High-Quality Central Oregon Woodworking from Industry Professionals
People love working with us because we focus on their unique needs. With our team's expert craftsmanship and industry experience, there is virtually no cabinet-making and installation project we can't take on.
Our small shop values quality, not quantity. Four woodworkers and artisans handcraft every part of your cabinet and perform a seamless installation, so you don't have to worry about rebuilds. By choosing our cabinet-making service, you'll instantly boost the quality of your home renovation or build.
In addition, cabinets from DL Drury Custom Woodworks typically have a longer lifespan than mass-produced ones. That's why our specialty face-frame cabinets and reputation for customer service have made our company a leader in the cabinetry industry for the past 40 years.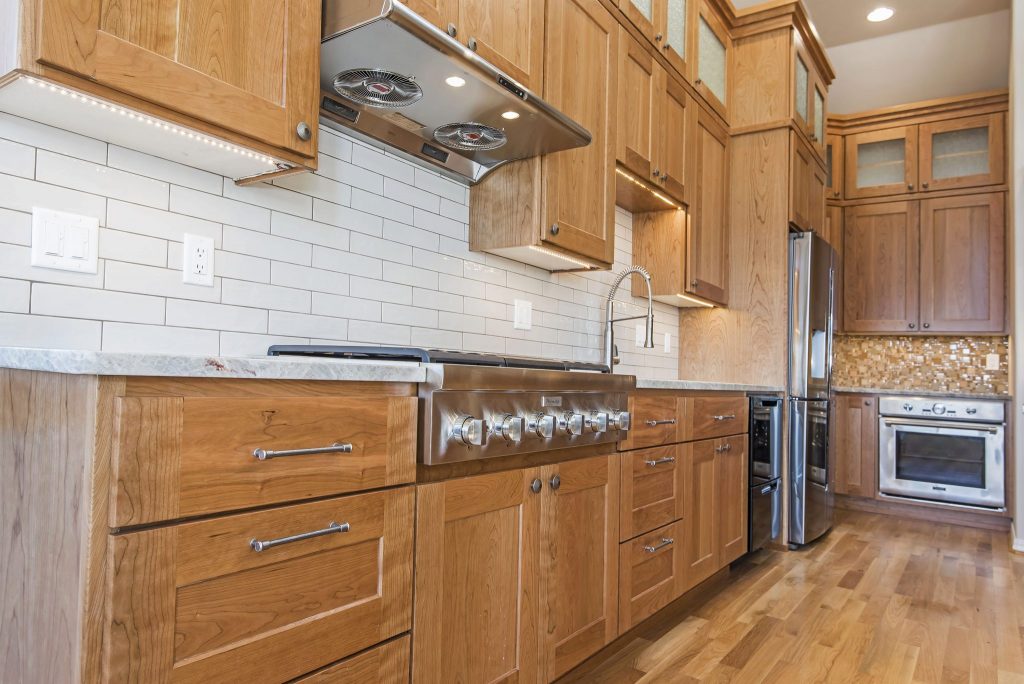 Work with DL Drury Custom Woodworks, the Premier Cabinet Shop in Central Oregon
Let's get started on developing your vision