Kitchen Cabinets Sunriver OR
DL Drury Custom Woodworking takes immense pride in crafting exquisite kitchen cabinets and bathroom cabinetry that elevate the heart of your home. Whether you're planning a comprehensive remodel or simply looking to update your kitchen cabinets and doors, we are your trusted partner for creating functional, stylish, and convenient spaces with our wide array of cabinets that cater to your unique needs and preferences.
Our Service Area near Sunriver, Oregon
DL Drury Custom Woodworking proudly serves the charming community of Sunriver, Oregon, and its surrounding areas. As a local company, we deeply understand the distinct style preferences of homeowners in this region and are committed to delivering top-notch cabinet solutions that enhance the charm of your homes.
Cabinetry Expertise
Our expertise lies in designing and crafting custom cabinets that not only align with your vision but also meet the highest standards of quality and craftsmanship. Whether you are looking for traditional Oregon cabinetry styles or modern designs, we have the experience and skill to bring your dreams to life through our impeccable cabinets.
Free Estimate
DL Drury Custom Woodworking understands the importance of staying within budget when planning a remodel or renovation that includes cabinets. That's why we offer a complimentary free estimate service for all your cabinetry needs. Our team will assess your project, discuss your ideas, and provide you with a detailed, no-obligation-free estimate that helps you plan your remodel and budget effectively for your cabinets.
Convenient Location
Our convenient location near Sunriver, Oregon, ensures that you have easy access to our showroom and design experts, ready to assist you in choosing the perfect cabinets. We invite you to visit us to explore our extensive range of cabinet styles, materials, and finishes. Our showroom is filled with pictures of past projects featuring our cabinets, allowing you to gain inspiration and visualize the possibilities for your own space.
Custom Cabinet Makers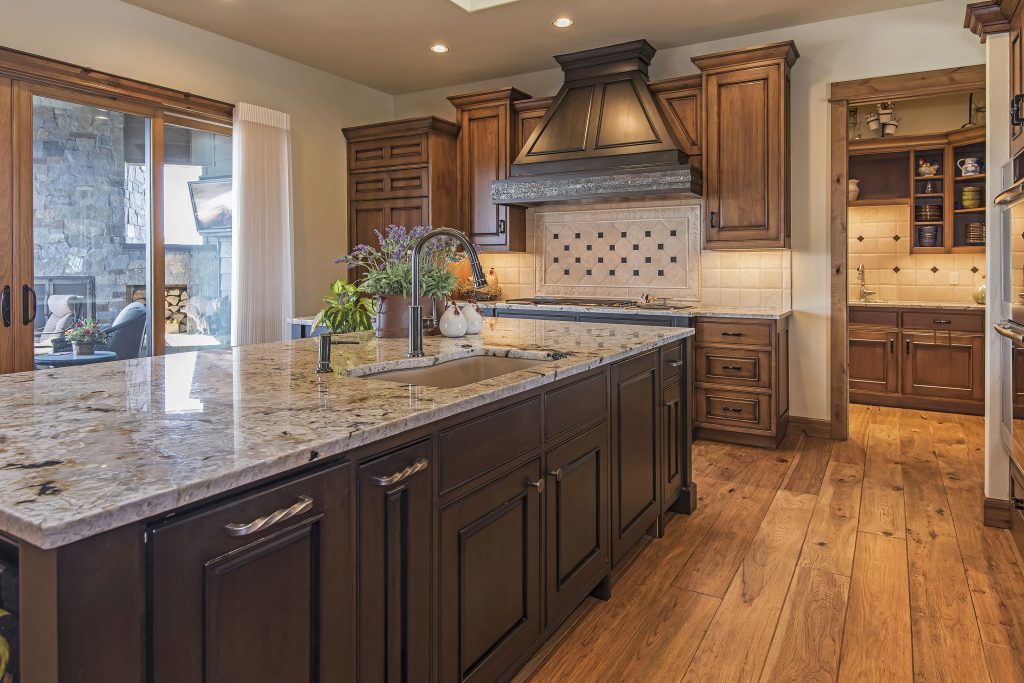 DL Drury Custom Woodworking takes great pride in our ability to provide tailored solutions to homeowners in Sunriver, Oregon, particularly when it comes to their kitchen cabinets. We understand that every kitchen and bathroom is unique, and your cabinetry should reflect your personal style and requirements. Our design team works closely with you to create custom cabinets that perfectly fit your space and lifestyle, matching your appliances, granite countertops, flooring, and any other existing features.
As your trusted custom cabinet makers in the central Oregon area, DL Drury Custom Woodworking is here to exceed your expectations on your next project. We take immense pride in being the go-to cabinet makers for homeowners in Sunriver and its surrounding communities, offering unmatched expertise in crafting top-quality custom cabinets.
Our dedication to creating exceptional cabinetry solutions means that we are not just cabinet makers; we are artisans who are passionate about transforming your living spaces. With our team of skilled cabinet makers by your side, you can be confident that your custom cabinets will be meticulously crafted to suit your unique vision and preferences.
At DL Drury Custom Woodworking, we recognize the importance of locating the ideal cabinet makers to breathe life into your dream cabinets. Whether your next project involves a kitchen renovation or bathroom remodel, our seasoned cabinet makers are poised to partner with you. We'll dedicate special attention to every door, room, and detail, ensuring that your custom cabinets become a standout feature in your home's construction.
Quality Kitchen Cabinets
When you choose DL Drury Custom Woodworking for your cabinets, you can trust that you are receiving the highest quality cabinetry. We use only the finest materials and employ skilled craftsmen who pay meticulous attention to detail when creating your cabinets. Our commitment to quality ensures that your cabinetry not only looks stunning but also stands the test of time.
Save Time and Money
Working with DL Drury Custom Woodworking can help you save time and money on your kitchen or bathroom remodel, thanks to our expertise in cabinets. Our efficiency in cabinet design and installation means you and your company can enjoy your new space sooner and with less hassle. Additionally, our competitive prices ensure that you get the best value for your budget, especially when it comes to cabinets.
Why Choose DL Drury Custom Woodworking for Cabinets?
Local Expertise
We have been serving the Sunriver, Oregon community for years, and we understand the unique needs and preferences of homeowners in the area, especially when it comes to cabinets.
Custom Solutions
Our cabinets are never one-size-fits-all. We tailor our cabinet designs to your specific requirements, ensuring your satisfaction with your new cabinets.
Quality Assurance
We take pride in delivering top-quality cabinets that enhance the beauty and functionality of your home.
Convenient Location
Our showroom is conveniently located in Sunriver, making it easy for you to visit and explore our extensive selection of cabinets and discuss your project with our experts.
Free Estimates
We offer free estimates for your cabinets to help you plan your budget effectively and make informed decisions about your kitchen cabinetry project.
Whether you're remodeling your kitchen or building a new home in La Pine, our custom kitchen cabinets are the perfect addition to elevate your living spaces. Imbued with functionality, elegance, and durability, our cabinets not only enhance the aesthetics but also maximize storage and organization.
Contact Us For Kitchen Cabinets
Transform your kitchen and bathroom into spaces that reflect your style and meet your needs with DL Drury Custom Woodworking's outstanding cabinets. Contact us today for a free consultation, or to schedule a free estimate specifically for your cabinets. We look forward to working with you and bringing your cabinetry dreams to life in Sunriver, Oregon!
Let's get started on developing your vision