Whether you're renovating your kitchen or need more storage space in your main bathroom, custom cabinets provide the ideal balance of functionality and aesthetic appeal. Custom cabinetry by DL Drury Custom Woodworks offers top-quality materials and craftsmanship, original designs, and an array of options for our Madras clients. 
We stand out among competitors as a highly innovative woodworking company with more than four decades of experience. We illustrate our dedication to customer satisfaction with every custom cabinetry project in Madras, OR. Contact us today to design your dream cabinets to complement your space!
Custom Cabinets for the Whole House
Our custom cabinet makers at DL Drury Custom Woodworks create gorgeous storage space for any room in your house. We've completed projects with a wide variety of cabinet designs for bedrooms, bathrooms, kitchens, and more. We can create the storage you need in any of the following room types:
Bathrooms:

 Do you struggle to find space for all your towels, toiletries, and bathroom cleaning supplies? You can make the most of available storage space in any bathroom with custom cabinetry crafted by our experienced artisans.

Kitchens: 

The appearance and practicality of your kitchen cabinets can significantly impact how you feel about the space. Whether you want to remodel your kitchen or replace cracked, stained cabinets, custom cabinetry can completely transform your kitchen. 

Laundry rooms: 

A laundry room without storage often becomes cluttered and messy. A new cabinet solution can provide ample space for storing detergent, linens, and other essential supplies.

Bedrooms and closets: 

Maximize storage space in your bedroom with custom cabinets. Our team can craft the ideal cabinets, shelves, and drawers to organize your clothing, shoes, and linens.

Living rooms: 

A custom cabinet provides perfectly sized storage for your built-in television, gaming consoles, speakers, books, and more. We'll design your living room cabinets to fit seamlessly into your home's overall design.

Offices: 

Maintaining a decluttered office requires ample storage space. You can replace your office's mismatched bookshelves, document boxes, and temporary storage solutions with stunning, matching custom cabinetry. 
Make DL Drury Custom Woodworks your first choice for custom cabinetry in Madras, and we'll help you optimize the functionality and beauty of any room in your home. 
Expertly Crafted Wood Cabinetry in Madras, OR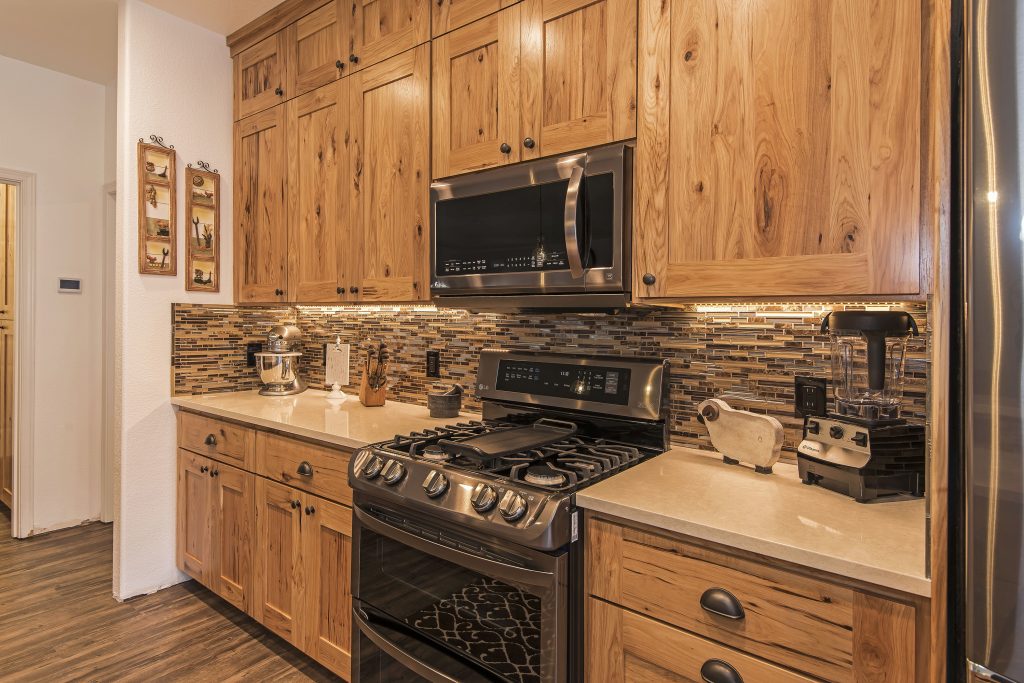 Our wood crafters have led the Madras custom cabinetry industry for more than 40 years because we have a passion for creating high-quality wood products and developing strong customer relationships. Our clients know we use the finest materials for long-lasting cabinetry that fits their spaces perfectly. 
We don't rely on prefabricated cabinet products, and we hand select all our material. We design and handcraft every custom cabinet from the ground up for your preferred door and dovetailed drawer styles and design details. Our expertly crafted wood products add beauty, function, and value to homes throughout Madras.
Add a Personal Touch to Your Home with Custom Cabinetry by DL Drury Custom Woodworks
Trust DL Drury Custom Woodworks with your Madras custom cabinetry project and work with an experienced team of woodworkers committing to your 100% satisfaction. We'll build your custom cabinets to your specifications to fit your style preferences, whether you want raised panel cabinets to create a rustic, country feel or prefer the sleek and modern look of slab cabinets.
Share your vision for your renovation or new construction build with us at a free design consultation. Call today at 541-329-1909.
Let's get started on developing your vision