Cabinets Bend Oregon
There is no substitute for quality
Cabinet Makers Bend Oregon
Kitchen Cabinets Bend Oregon
At D. L. Drury Custom Woodworks, our reputation is built on the highest quality wood products and superior service throughout Bend, Oregon, always focusing on customer satisfaction for the long life of our products. We know customer loyalty continues to be a huge part of our success and growth. That's why we always strive to create and maintain that depth of relationship with every person who walks through our door.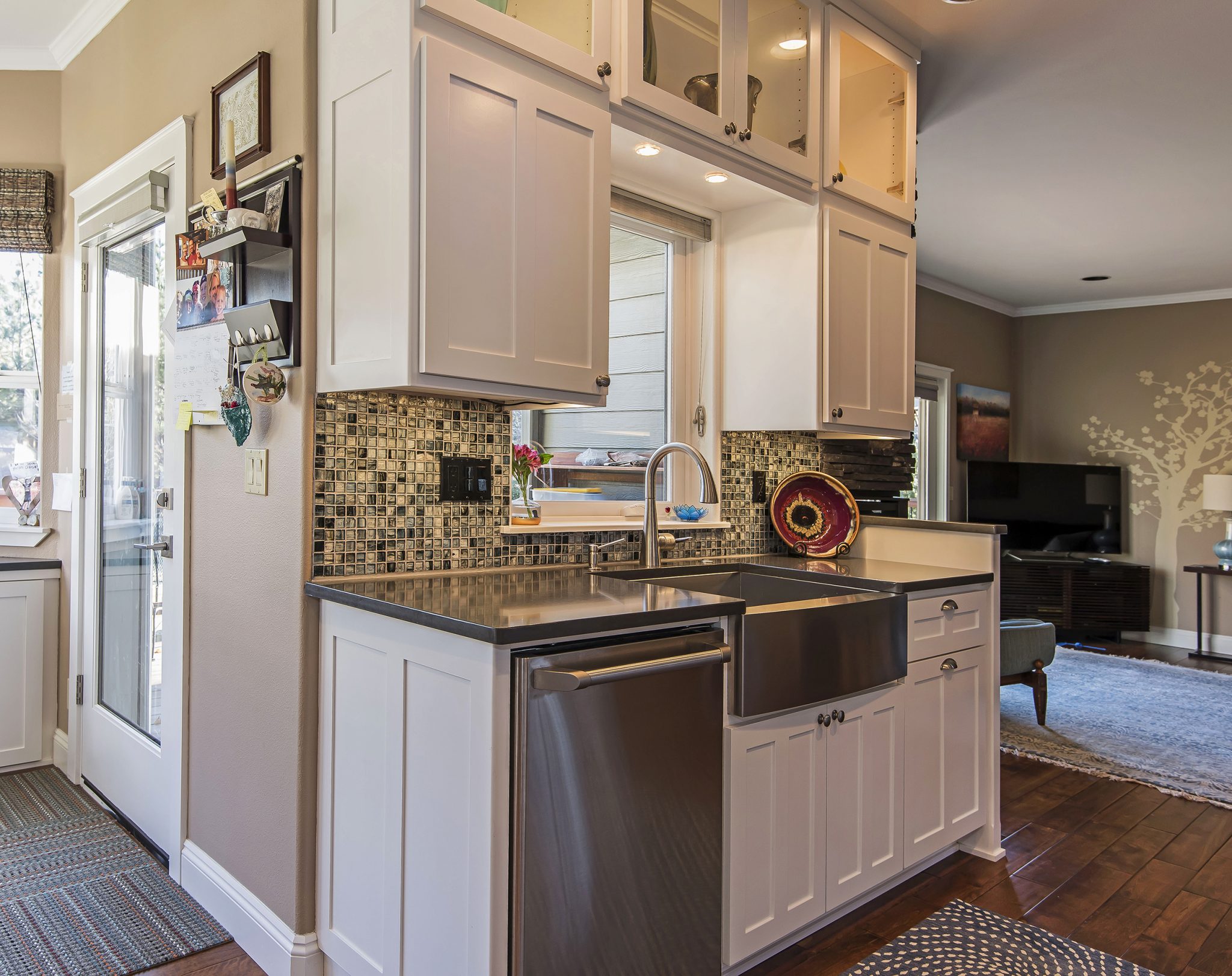 CREATING GORGEOUS CUSTOM KITCHEN CABINETRY
We specialize in face-frame cabinets. Our innovative custom cabinet construction continues to influence the regional industry. Simply, our improvements in construction and design have nudged others in the field to try to step up to our standards. We were one of the first in the region to use computer-aided design software, and over the years have created many original designs for crown, fluting, and door styles. We build all parts of the products in-house, including crowns, doors, and drawers, which guarantees the highest quality product. With almost 40 years of our experience and your unique vision, we'll build a beautiful product that will last for generations.
Top Cabinet Makers In Bend
DL Drury Custom Woodworking is your premier destination for custom cabinets in Bend, Oregon. As professional cabinet makers, we specialize in creating and installing high-quality cabinetry that enhances the beauty and functionality of your space.
With meticulous attention to detail and a commitment to excellent craftsmanship, we work closely with our clients to bring their visions to life. Whether you're planning a major kitchen remodel or looking to update your kitchen cabinets, we are here to provide you with the best cabinets in Central Oregon.
Custom Cabinets Tailored to Your Needs
At DL Drury Custom Woodworking, we recognize the individuality of every home and client. That's why we take pride in offering an extensive selection of custom cabinet options, specifically tailored to meet your unique requirements.
From traditional to contemporary styles, we can design and build cabinets that perfectly match your aesthetic preferences and storage needs. Our skilled craftsmen are experienced in working with various wood species, ensuring that your cabinets are not only beautiful but also durable, functional, and long-lasting.
The Entire Process, from Design to Installation
We take pride in our comprehensive approach to cabinetry. From the initial design consultation to the final installation, our team will guide you through the cabinetry process. We believe in open communication and collaboration, ensuring that your ideas and preferences are incorporated into the final design.
At DL Drury Custom Woodworking, our woodworkers are detail-oriented professionals who take pride in their craftsmanship. Each cabinet piece is carefully selected and crafted to guarantee a seamless fit and impeccable finish in your space, we even build all of our own doors and dovetailed drawer boxes. With our expertise, rest assured that your dream cabinets will be transformed into a remarkable reality.
Quality Cabinets for Every Project
Whether you're looking to revamp your kitchen, bathroom, or any other area of your home, DL Drury Custom Woodworking is your go-to source for custom cabinetry. Our commitment to using the finest materials, combined with our thoroughness, guarantees that our cabinets will not only enhance the beauty of your space but also provide lasting functionality.
We understand the importance of investing in cabinets that will stand the test of time, and we are dedicated to delivering exceptional results.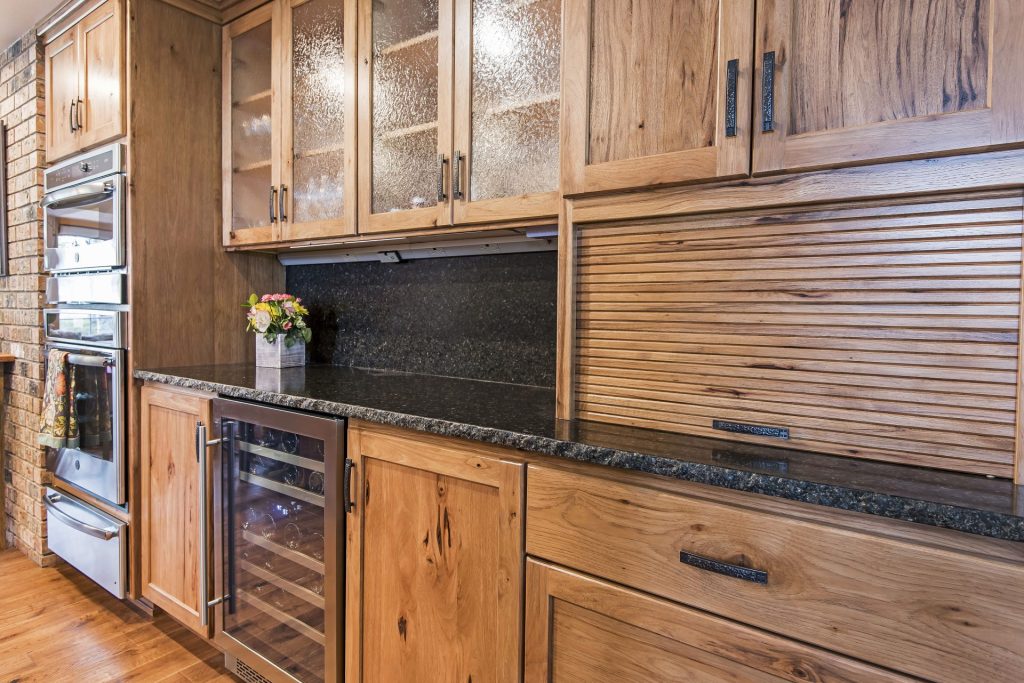 Unmatched Wood Craftsmanship and Attention to Detail
With DL Drury Custom Woodworking, you can rest assured that your satisfaction is our top priority. We are dedicated to creating cabinetry that you will absolutely love, down to the finest wood and details. We hand select each piece of wood and build all of our own doors and dovetailed drawer boxes. Trust us to handle your project with expertise and deliver exceptional wood craftsmanship.
Unique Storage Solutions
Enhance your storage solutions with DL Drury Custom Woodworking. Our professional team can help you design and install cabinets that optimize your space and provide efficient organization. Whether you're planning a new kitchen or undertaking a remodeling project, we'll work closely with you to bring your ideas to life. With our expert detailing and commitment to excellence, the end result will be a stunning and functional space that exceeds your expectations.
Exceeding Your Expectations
At DL Drury Custom Woodworking, we are passionate about what we do, and it shows in our work. We pride ourselves on our excellent craftsmanship and strive to exceed our client's expectations with every project.
Our skilled cabinet team is committed to delivering cabinets that not only meet but surpass industry standards. With our skilled attention and complete dedication to quality, you can trust us to bring your vision to life and create cabinets that you'll love for years to come.
Custom Cabinetry In Bend Oregon
As the leading custom cabinet maker in Bend, our team at D.L. Drury Custom Woodworks takes pride in delivering personalized solutions to meet your unique needs. We understand that your home is an extension of your personality, which is why we take the time to work closely with you, ensuring that our custom cabinets perfectly complement your style and preferences.
We are dedicated artisans and craftsmen with a passion for woodworking, creating stunning, one-of-a-kind custom cabinets that elevate the beauty and functionality of your space. From timeless classics to modern marvels, our cabinet makers can design and build cabinets that blend seamlessly with your home's aesthetics and maximize every inch of available space.
Discover the beauty and functionality of custom cabinets in Central Oregon with D.L. Drury Custom Woodworks. Experience the difference of handcrafted artistry that elevates your living spaces to new heights of elegance and efficiency.
Choose DL Drury Custom Woodworking for Your Cabinet Needs
When it comes to custom cabinetry in Bend, Oregon, DL Drury Custom Woodworking is the name you can trust. Our expert cabinet creators, combined with our focus on excellent craftsmanship and attention to detail, ensure that you receive the best custom cabinetry available.